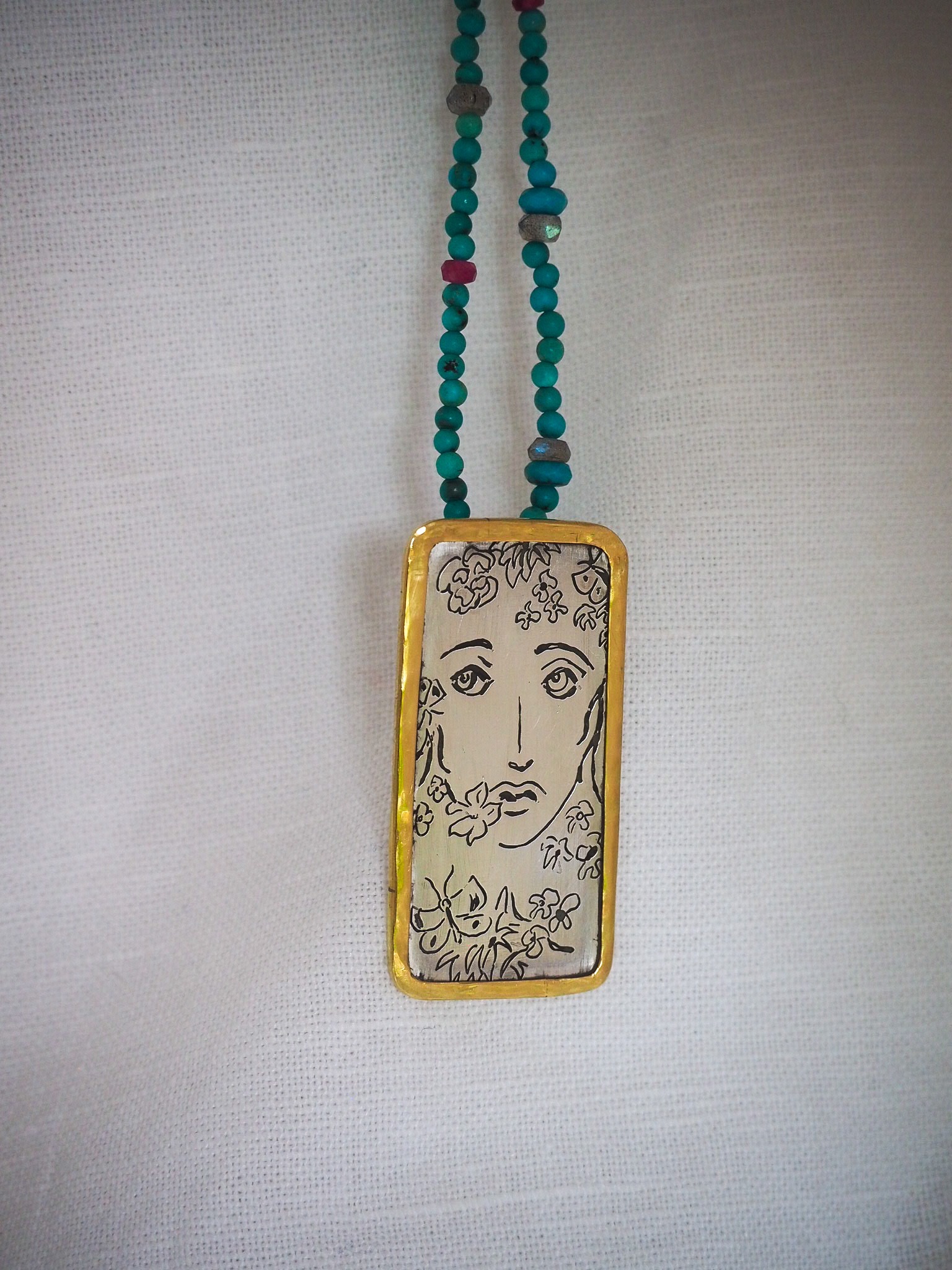 The Girl
This etch is from 2015. She was hiding in my drawer of mysteries, ie forgotten etches. I am thrilled to have found her, cleaned her up and wrapped her in gold. Since then, she has been on many adventures with the butterfly and the tiger.
Approximately 1" by 1 1/2"
Turquoise sold separately. See beads or contact me!